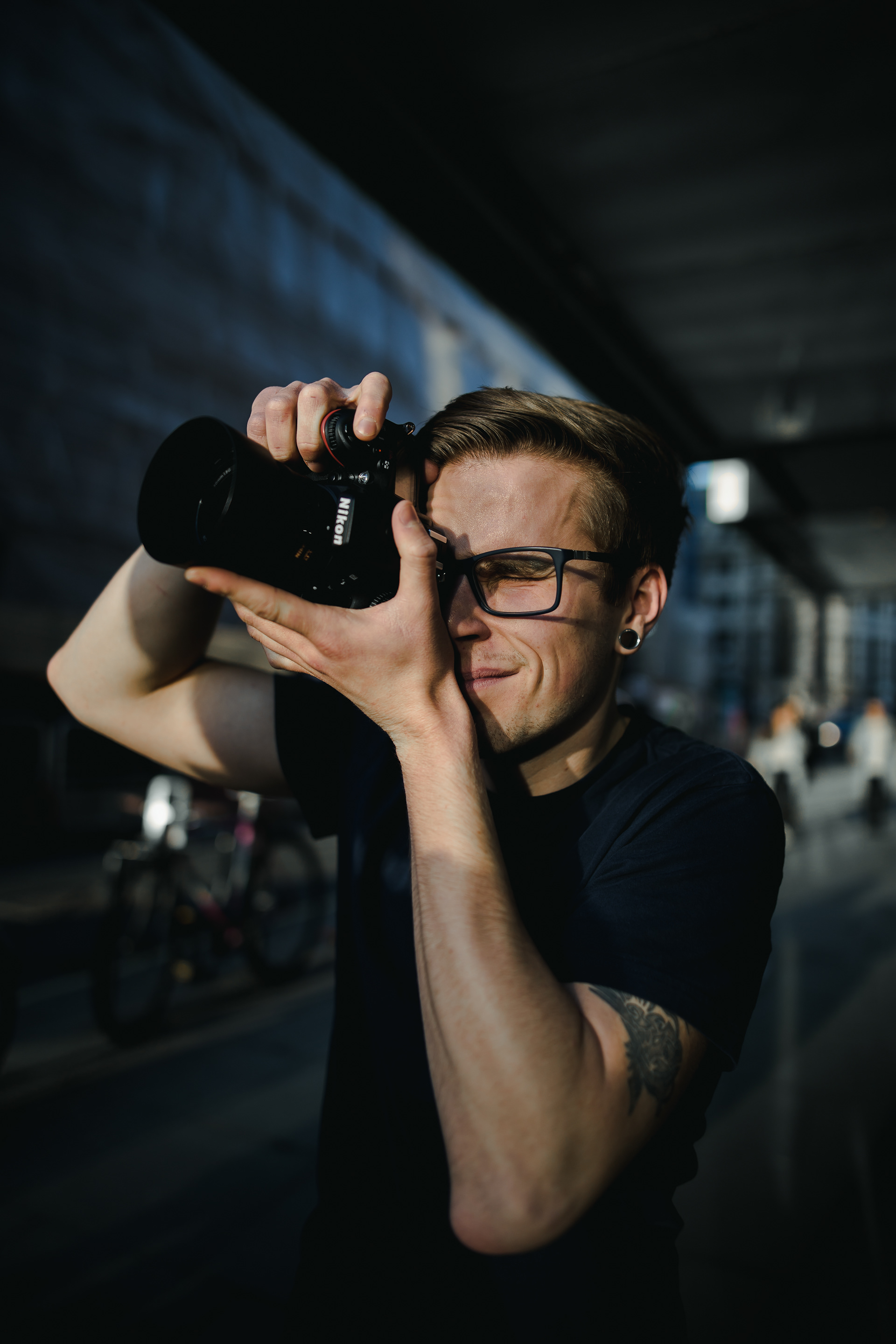 My name is Mitchell Searle, and for years now I have been an avid photographer and Visual Effects Artist. I have over 5 years photography experience in many different forms and styles of photography, and have a First Class BA Degree in the Art of Visual Effects, from Escape Studios, London.
My passion is visual art, but with a technical approach. I am a self taught photographer, having started by learning how the camera works, and letting the creativity flow after, and had a keen interest in the world of VFX in both Film and Television, and having studied and lived in London for 3 years, I definitely found my craft. 
Throughtout the last 2 years I have had the oppurtunity to work on some amazing shows. While working at Milk VFX as a Roto Prep Artist, I delivered shots for Origin, Good Omens and Fantastic Beasts:  The Crimes of Grindelwald! Now being based in Devon, I am working for an amazing studio called FixFX, who are based in the heart of Glasgow, as a remote Junior VFX Artist.
For a more detailed look at my experience, please read below! 
2015 - Present, Freelance Photographer at Mitchell Searle Photography
September 2019 - Present, Junior VFX Artist at FixFX
June - Sept 2018, Roto/Prep Artist at Milk VFX
July 2019 - September 2019, Course Developement Artist at Escape Studios
July 2017 - May 2019, 2D VFX/Photography Teaching Assistant at Escape Studios
July 2019 - July 2019, Volunteer Photography Teaching Assistant (Child Workforce Helper) at Teignmouth Learning Trust
NukeX 10/11/12 - Silhouette v6 - Maya - Unreal Engine 4 - Adobe Lightroom/Photoshop
Origin - 
(Roto/Prep Artist at Milk VFX)
Good Omens - (Roto/Prep Artist at Milk VFX)
Fantastic Beasts: The Crimes of Grindelwald - (Roto Artist at Milk VFX)
Check out my IMDb for latest credits here